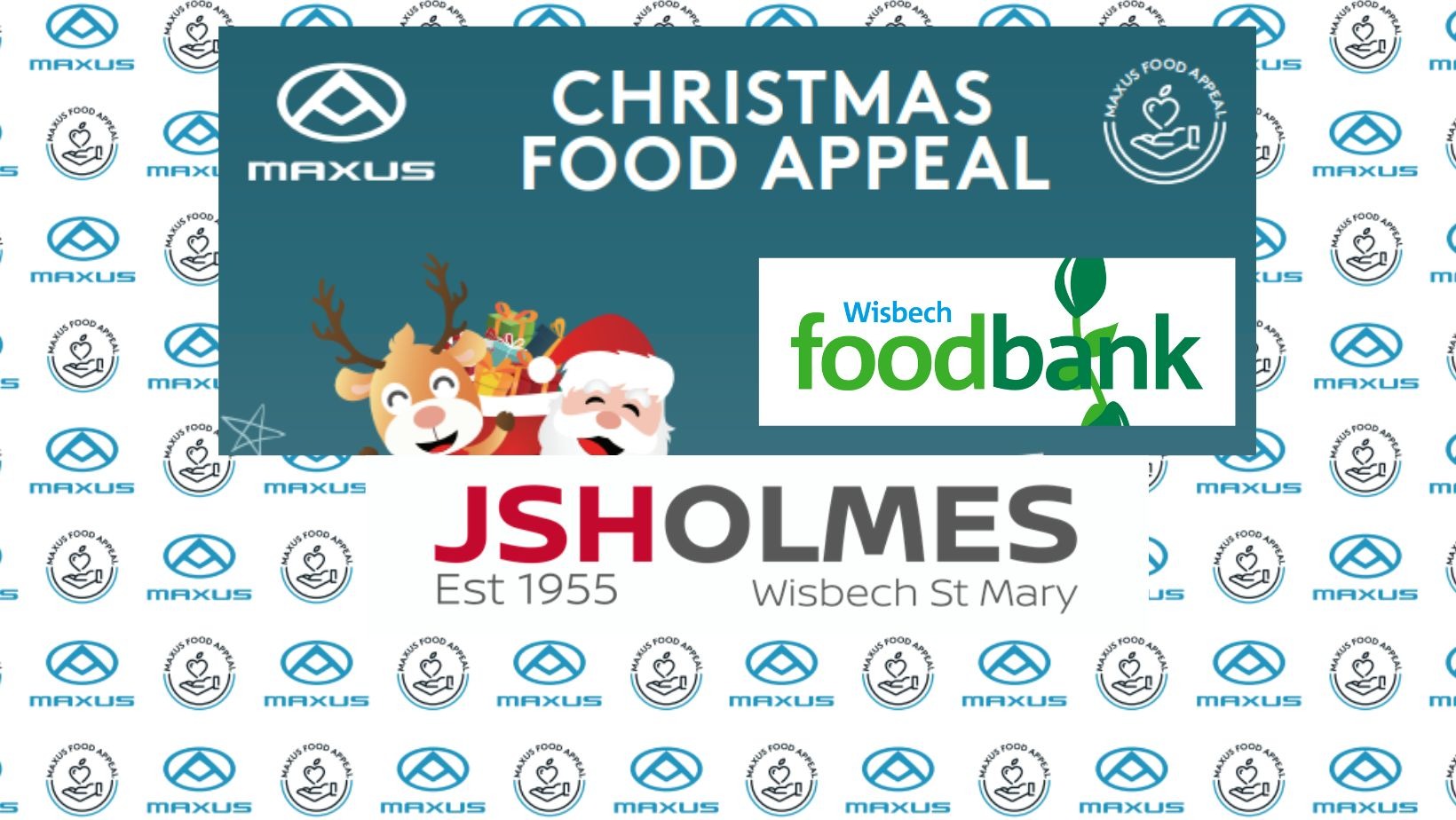 JSHOLMES MAXUS FESTIVE FOOD APPEAL
MAXUS Dealerships urge local residences and business to support food drive ahead of difficult Christmas period
JSHolmes MAXUS has launched a special Christmas Food Appeal to support people in need this festive season.
From the end of November to the 18th of December, almost 40 participating MAXUS dealerships the length and breadth of the country will be collecting food bank donations in a bid to help people in need, particularly in the face of rising inflation and the cost-of-living crisis.
Mark Barrett, General Manager of Harris MAXUS said: "Foodbanks provide emergency food and support to families and individuals who find themselves in financial crisis. They rely heavily upon donations, particularly during the festive period. This year, the number of people depending on their local food bank has increased dramatically due to the rising cost of living. In response, we are calling on local residents, customers and neighbouring businesses to donate what they can to our food bank appeal this December. Together we can make a difference - all donations are welcome however big or small."
A recent survey1 found that 93% of food banks in the UK have reported an increase or significant increase in the need for their services since the star of 2022 and 80% have struggled with food supply issues.
To support the food appeal initiative, MAXUS has committed to providing 37 specially liveried eDELIVER 9 electric vans to participating dealerships. The vans will act as visible drop-off points at the 37 dealerships who will complete a zero-emission journey to their local food bank with items donated.
Non-perishable food items are welcome, such as, rice, noodles, tinned fruit and veg, jars of sauce, jams, powdered soup, cereals, lentils, beans, pulses, tea, coffee and tinned meat.
Christmas biscuit tins, puddings and children's selection boxes will also be accepted, as well was non-food items such as toiletries and hygiene products.
MAXUS asks that all donations are clearly labelled and that food donations are unopen and are not damaged. Please note that fresh or frozen food will not be accepted.
Alex Holmes, Diretcor at JSHolmes said "we are excited to be working with Margaret Gibbs and her team at the Wisbech Food bank. We know the team work tirlessy over the festive period, we are please to be giving them some help with use of our Electric Van, and to help promote donations through our website and social media channels to our customers and followers. Please feel free to drop of any donations to us here at the dealership, or visit the website below to see the other collection locations in and around the Wisbech Area."
Wisbech Foodbank | Helping Local People in Crisis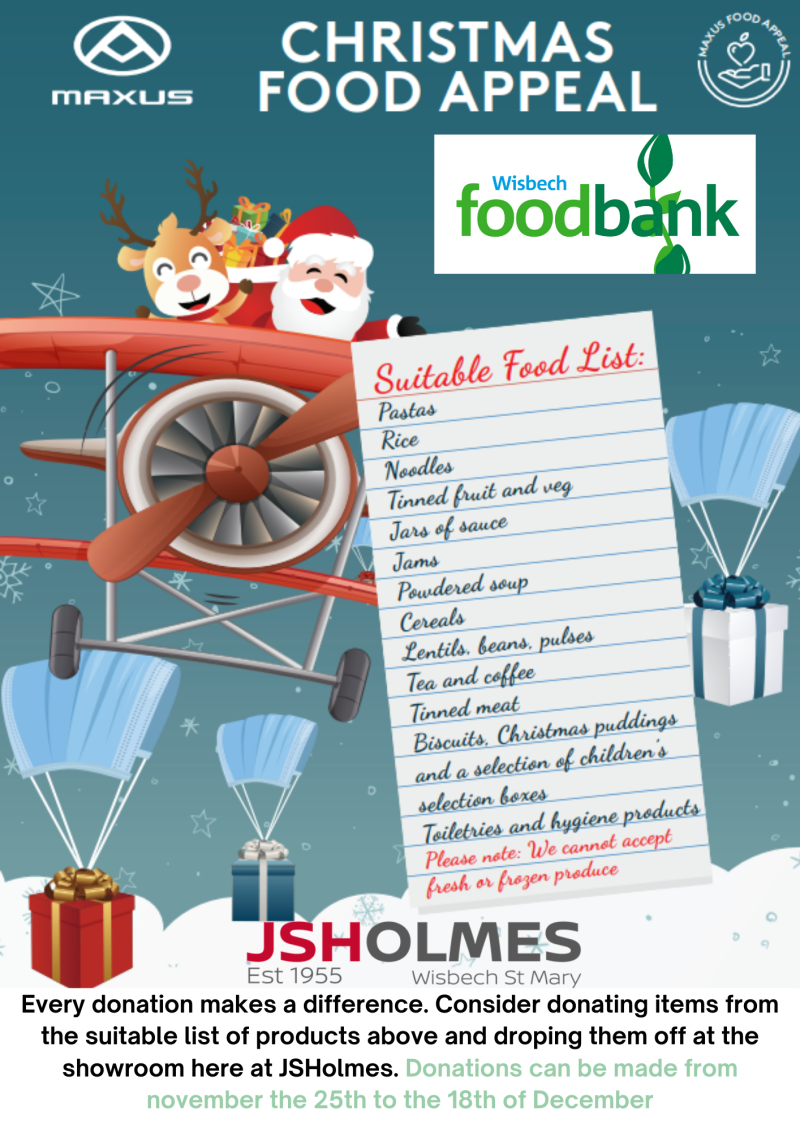 Latest News
25-11-2022
In its latest round of vehicle safety ratings, Euro NCAP has published the…
Read more >
25-11-2022
The all new Nissan Ariya has made it on to the shortlist to become Car of the…
Read more >
17-11-2022
THE ALL NEW MAXUS T90EV, A much-anticipated arrival, the new MAXUS electric…
Read more >