JS HOLMES: COMPANY HISTORY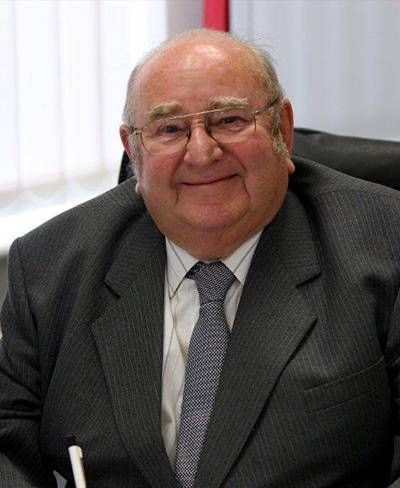 John Holmes

(1926 - 2013)
JS Holmes was founded in April 1955 when Mr. John S Holmes purchased the village garage in Wisbech St Mary. Nobby Holmes, as he was affectionately known to his friends, took over the village garage after purchasing it from Mr. French who had himself been at the premises since before 1920. It is not known exactly, however, it is safe to say there has been a garage on this site now for at least 100 years. Mr. Holmes repaired cars and lorries, as well as delivering paraffin to residents of the village.
After several years of trading, he took on the Austin franchise, selling BMC Commercials together with Leyland, Albion, and AEC.
In 1972 British Leyland relinquished the Austin Brand, leaving the company without a franchise for 3 years until the now-famous Mr. Octave Botner at Datsun UK persuaded him to take on the Datsun franchise. The cars were very successful in the Wisbech area with the 120Y, Bluebird, Sunny, or Violet all proving popular.
Stephen Holmes joined his father in the business after serving an apprenticeship as a motor mechanic at a British Leyland garage in Wisbech and spent several years in the workshop before joining the sales department as Sales Manager and Dealer Principal until his retirement in 2011.
Martin Holmes, Nobby's youngest son, joined the family business in 1979 after leaving college having studied Business. Martin is the current Dealer Principal, spending his time overseeing the business as a whole, managing the service, body shop, and recovery departments in between going to watch his beloved Manchester City.
In 1991 Nissan UK was taken over by Nissan (GB) Ltd and with the change in ownership came the need for a new Showroom to meet their requirements. As you can see by the photographs, we have had several changes over the years and the business is barely recognisable from April 1955. We are very proud of our history and the great customers and friends we have made along the way.
Today we have the third generation of the Holmes family working in the business. Steve's son Ritchie Holmes is a Hi-Tech mechanic in the service department as well as Recovery Director. Martin's son Alex Holmes is now Sales Director. After spending 7 years working on the shop floor in the sales department, he took over from his Uncle Stephen in 2011 managing the sales department.
J S Holmes has also won several awards over the years with the most prestigious being the Global Dealer of the Year Award, which was won in 2006, 2010, 2012, and most recently in 2014. Nobby Holmes passed away in February 2013 aged 86. He was extremely proud of what the business had become under the guidance of his sons and excited about the future of the company with a new generation coming through. This year we are celebrating our 68th year in business and 48th year as a Nissan Dealer.
Registered Office:-
High Road
Wisbech St Mary
Wisbech
Cambridgeshire
PE 13 4RQ
Reg No:- 564127 (England) FSA Reg No:- 306333
VAT Reg:- 105 7714 82