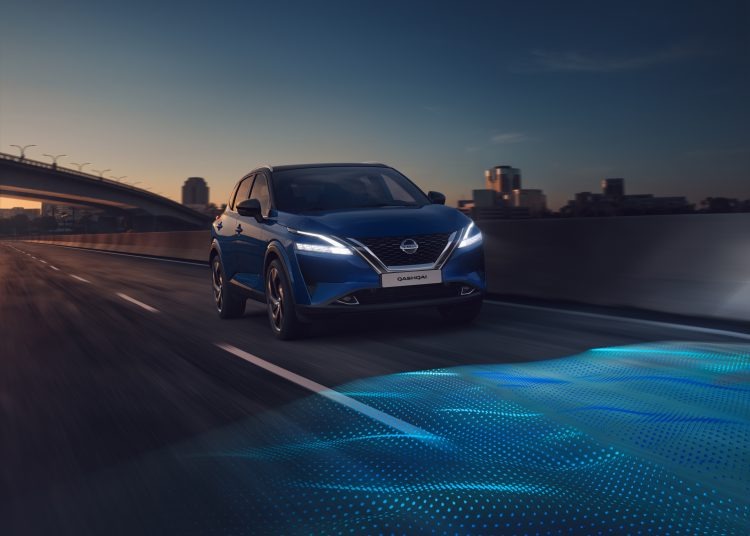 Icy conditions ahead
As the change in seasons quickly approaches, Nissan has discovered that drivers may not be as winter-ready as they think.
In fact, 37 per cent of UK drivers do not feel prepared for winter driving this year and a third (32 per cent) say they do not understand or use their car's additional safety features for winter driving – according to recent research commissioned by the automaker.
As the clocks go back, signalling shorter days and the inevitable deterioration in weather conditions, drivers will find themselves spending more time behind the wheel in the dark, making the morning and evening commutes or driving back from visiting friends and family more challenging.
For more than half of UK motorists, these challenges are already causing concern as 61 per cent admit to being nervous to drive in winter and 46 per cent wish they had been taught to properly drive in adverse weather.
The good news is, that to help drivers to cope with tough driving conditions, Nissan's all-new Qashqai is equipped with the latest advanced safety technologies for added peace of mind and security.
"We know that this time of year often brings about unsettling feelings regarding driving and the data shows that 56 per cent of UK drivers have cancelled or postponed a journey due to bad weather.
"We have equipped the all-new Qashqai with easy-to-use technology which allows drivers to focus on the road ahead and feel reassured knowing the vehicle will support them in challenging conditions," said Marco Fioravanti, Vice President, Product Planning, Nissan Europe.
Driving in the dark or in fog
During daylight hours, heavy snow or rain can make it difficult to see or be seen by other vehicles on the motorway. Less than half (49 per cent) of UK drivers feel completely confident about how to adjust their headlights for road condition, such as turning on side lights for dusk, or full beams when dark.
To take the guesswork out of this task and as a first for Nissan in Europe, the all-new Qashqai features adaptive matrix headlamps, which automatically change the shape of the beam according to the road conditions.
Fellow motorists will also be grateful for this technology, as it helps to prevent blinding oncoming road-users, for those drivers who occasionally forget to deactivate their high beams upon sight of others on the road.
Driving in icy or snowy conditions
It starts before entering the car. The majority of drivers are not taking the right precautions, especially in precarious weather situations. As evidence of this, more than half (52 per cent) do not wait until the windscreen is fully demisted before starting their journey, potentially putting themselves and others at risk.
The new Qashqai's windscreen has an integrated heating element, meaning any snow or ice can be easily cleared within seconds, giving a full, clear view ahead, minimising any inconvenience and delay before starting the journey.
Furthermore, with additional spray from wet and salty road conditions, the windscreen can quickly accumulate dirty residue which can combine with bright headlights to obscure the view of the road.
Nissan's engineers have moved the spray nozzles to the windscreen wipers, ensuring the jets of water are applied precisely where they are needed to clean the windscreen.
Even when windscreens are fully cleared, 68 per cent of UK drivers do not feel completely confident about how to bring a skid to a stop on icy roads, and over half (73 per cent) do not feel completely confident about what tyres to use when it's snowing, or the correct stopping distance in wet weather.
In snowy or rainy weather, braking distances increase, so speed should be adjusted. Despite this, two thirds of drivers do not tend to check their brakes for driving in winter, and over a third (37 per cent) do not tend to drive more slowly in the winter.
This combined with a lack of awareness on how to adjust stopping distance in icy conditions is cause for concern, as 46 per cent of UK drivers think the stopping distance is five times further than normal or less, as opposed to the recommended ten times normal stopping distance.
With the all-new Qashqai, Nissan introduces for the first time on its models in Europe its Intelligent Forward Collision Warning technology, which uses a predictive function that can see beyond the vehicle in front and apply automatic braking to avoid a collision.
For the most sure-footed drive in all-conditions, the new Qashqai is available with an advanced all-wheel drive system that constantly monitors the available traction, and will distribute power to the rear wheels in a split-second when it detects a loss of grip from the front wheels.
Additionally, drivers can select the optimum driving mode according to the conditions or their preferences, varying between snow, off-road, sport, eco and standard.
Driving more safely
To allow drivers to keep their eyes on the road, the all-new Qashqai is equipped with a head-up display which allows the driver to follow navigation directions, as well as the correct speed limit by projecting key navigation, driver assistance and road information onto the windscreen within the driver's line of vision.
Driving on winding highways can still put even the most confident motorists on edge.
The driver support technology of the all-new Qashqai now includes ProPILOT with Navi-link, which can adapt the car's speed based on a speed limit reduction, and adjust the speed as the vehicle approaches curves or exit ramps.
Additionally, the new Qashqai will use a camera to monitor the car's position in the lane and gently adjust the trajectory if it detects it is moving out of its lane.
Latest News