ABOUT NISSAN BUSINESS CENTRES
JS Holmes Business Centre
Make your next business decision easier with JS Holmes Business Centre. Equip your business fleet with the best vehicles with great savings as well as a range of finance packages like Contract Hire, Lease Hire, Hire Purchase and Lease Purchase.
Whether you're a fleet manager or a small business owner, our role is to help you choose a vehicle that suits your specific business needs. From a one van fleet to multiple vehicles, our highly trained Local Fleet Specialists will work out the most practical and affordable solution for your business
In addition to new and used vehicle sales, JS Holmes Business Centre can provide vehicles for business, offering commercial vehicles for sale or leasing from our Business Centre in Cambridgeshire. Our goal is the be the fleet dealer of choice in the Cambridgeshire area, building partnerships with our business customers and offering high-quality service, expertise and products.
As a commercial vehicle supplier, our commitment is ensuring a prompt, professional service delivered by a warm and friendly family firm. We always go the extra mile and will work around your working day so you can keep your focus on your own organisations day to day activities.
There is a wide range of different solutions in equipping your business fleet with reliable vehicles, our job is to help you find the most appropriate, cost-effective fit for your organisation. You can arrange for our fleet specialists to visit your business to help advise on your commercial vehicle fleet and arrange a test drive on any of our commercial vehicles.
Whether you're a fleet manager or a small business owner, our role is to help you choose a vehicle that suits your specific business needs. We understand purchasing a Vehicle for your Business can be a time-consuming requirement at times you would prefer not to do, That's why our Local Fleet Specialists are happy to Arrange a Visit to your place of work, reducing your downtime at your business. To arrange an appointment with at your place of work or here at our dedicated Business centre meeting room please call Dan on 01945 410243.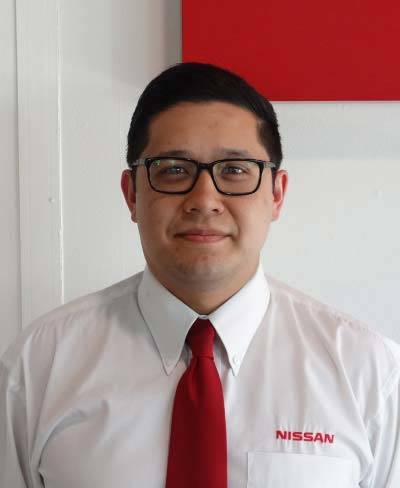 Dan Cuthill
Email: dan@jsholmes.com
FLEXIBLE FUNDING
We understand that each customer is different, and as a result, we'll tailor a solution that meets your individual situation. Whilst the right vehicle with the right aftersales backup is clearly an important factor, so too is offering the right funding solution. Our LFS will offer a range of financial solutions and help you choose the best option for you and your business.
EXPERIENCE COMES AS STANDARD
From providing support and advice on all aspects of fleet management to ongoing servicing and maintenance, our specialist Business Centre network is at your disposal to make maintaining your fleet as simple as possible. Our aftersales programmes are tailored to keep fleets moving; minimising downtime and maximising cost-effectiveness. These include rapid response service checks, preferential booking, courtesy cars and a delivery/collection service.
OPEN FOR ALL KINDS OF BUSINESS
No matter the size of your fleet, or how challenging your business' requirements are, we'll find a solution. From all-electric vehicles and multi-award-winning crossovers to an entire range of commercial vehicles. Whichever model you choose, it won't just be your drivers that benefit, your business will too.
5-YEAR / 100,000 MILES
MANUFACTURER WARRANTY

NISSAN LCV COVER YOU CAN TRUST
Nissan promises to take care of your vehicle for a full 5-Years / 100,000 miles, whichever comes first because even tough guys need a little care.*
5-Year or 100,000 miles bumper-to-bumper protection
5-Year Paintwork Warranty – covering the body paint
5-Year Nissan Genuine Parts & Accessories Warranty
5-Year Roadside Assistance – covering breakdowns, accidents, and non-warrantable incidents such as flat tyres, lost keys or use of the wrong fuel
12-Year Corrosion Warranty on NV200
Fully transferable