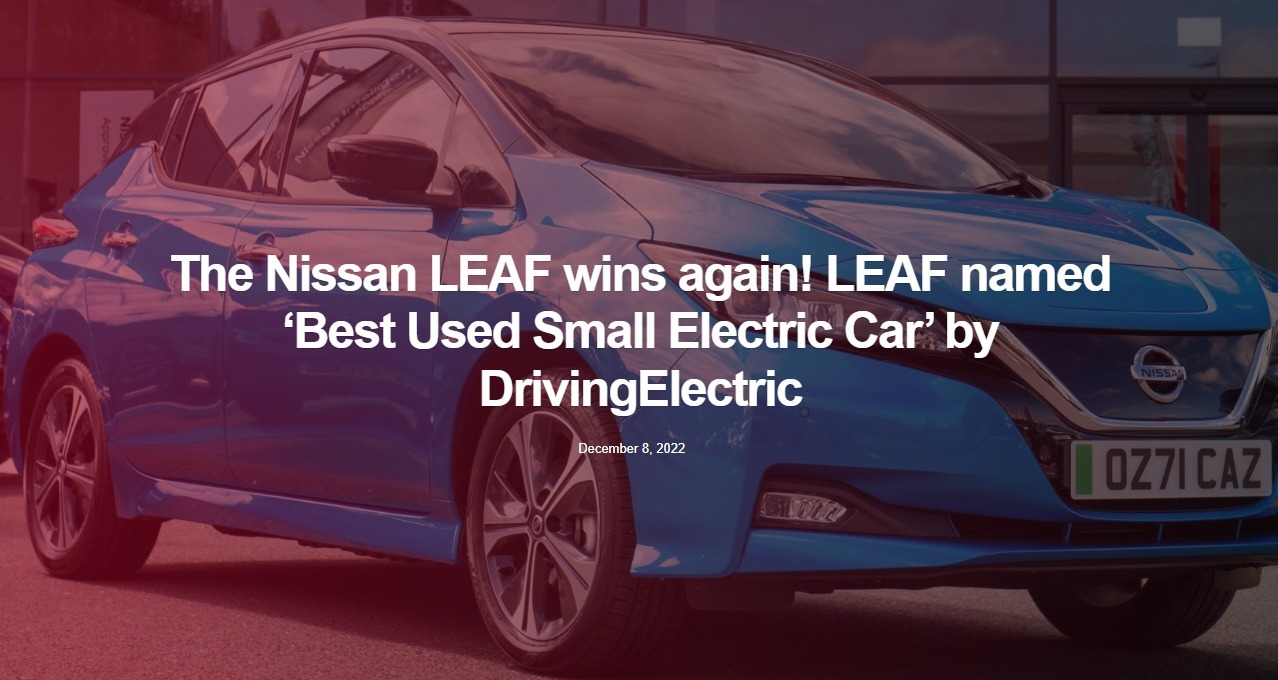 The Nissan LEAF wins again! LEAF named 'Best Used Small Electric Car' by DrivingElectric
LEAF continues to be recognised as an outstanding vehicle choice in the used car market – a fact amplified today when it was awarded the title 'Best Used Small Electric Car' by DrivingElectric.
Richard Ingram, Editor of DrivingElectric, commented: "Where most manufacturers are only just bringing their first EVs to market, Nissan has over a decade of electric car know-how under its belt. The second-generation LEAF is a great family EV, and with so much choice on the second-hand market, there should be something for every budget."
The DrivingElectric Awards recognise the best hybrid and electric cars you can buy right now. This is the fourth consecutive year LEAF has been recognised, emphasising its significance in both the new and used markets.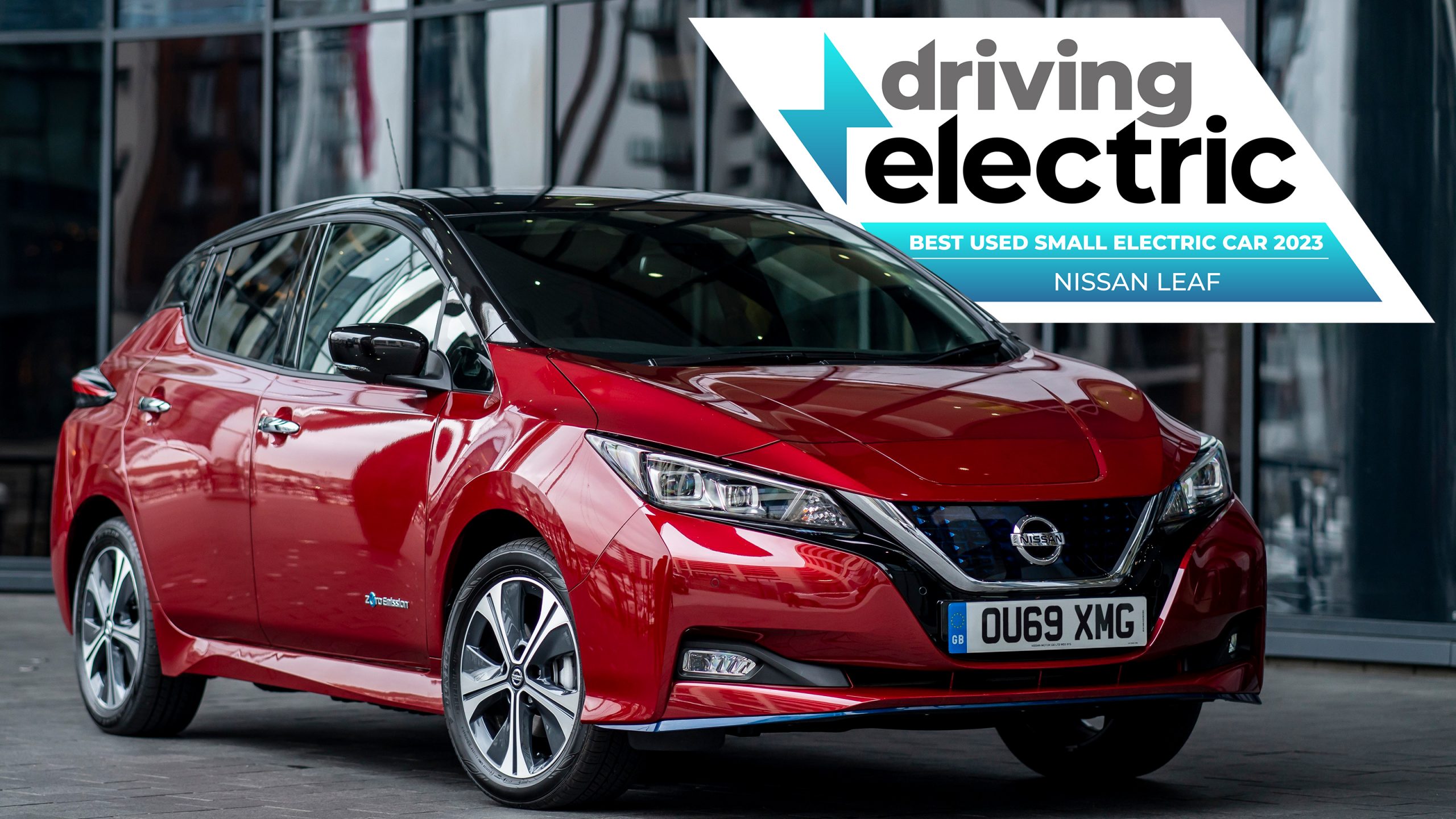 Andrew Humberstone, Managing Director, Nissan Motor (GB), added: "LEAF was not only Nissan's first mass market electric vehicle, but it was a pioneer of the industry; it proved that EVs have a place in the market and are key to the future of mobility.
"LEAF is an incredibly popular choice for both new and used customers, so I am delighted that it has been selected for this award and that it continues to be recognised and applauded."
Built in Britain, LEAF was introduced more than ten years ago, and is now in its third generation. With 605,000 cars having been sold globally – more than 56,000 of them in the UK – it's clear that LEAF remains popular and relevant.
With a five-star Euro NCAP rating and up to 239 miles of range, LEAF is a popular choice for families and continues to drive the electric vehicle market.
View our selection of pre owned NIssan LEAF by clicking on the image below
Latest News