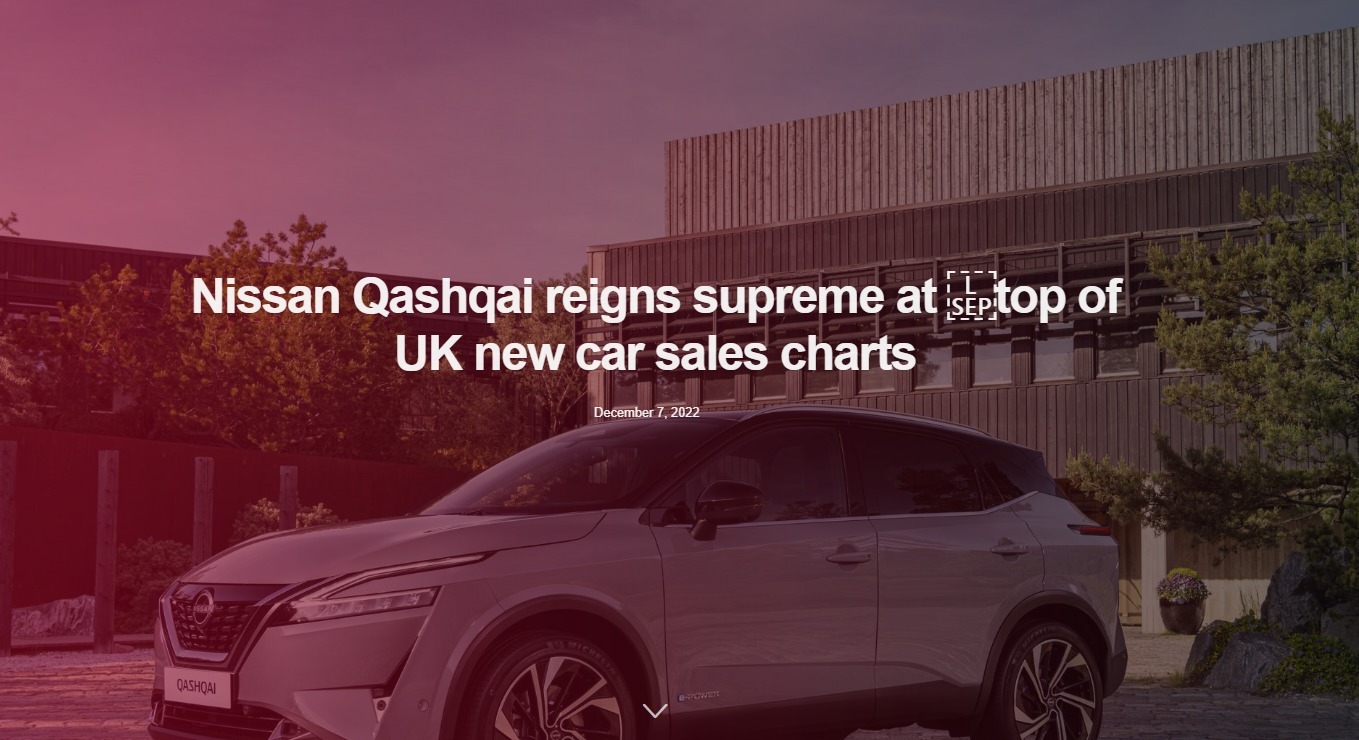 Nissan Qashqai reigns supreme at the top of UK new car sales charts
The award-winning, British-built Nissan Qashqai continued its dominance of the new car registration charts in November.
Statistics published by the Society of Motor Manufacturers and Traders revealed the popular family crossover was the best-selling new car in the UK for the 11-month period from January to November inclusive – and was also the most popular new model in November itself. Qashqai has now topped the monthly sales league four times in 2022.
So far this year, a total of 39,198 new Qashqais have been driven off dealership forecourts and the figure for November stood at an impressive 5,636.
There was more good news for Nissan in the SMMT's new car registration numbers. The brand's market share for 2022 (year to date) stands at 4.63 percent, up from 4.04 percent at the same point last year.
And Nissan's market share for November was a healthy 6.44 percent, helping to make it the fifth most popular new car brand in the UK.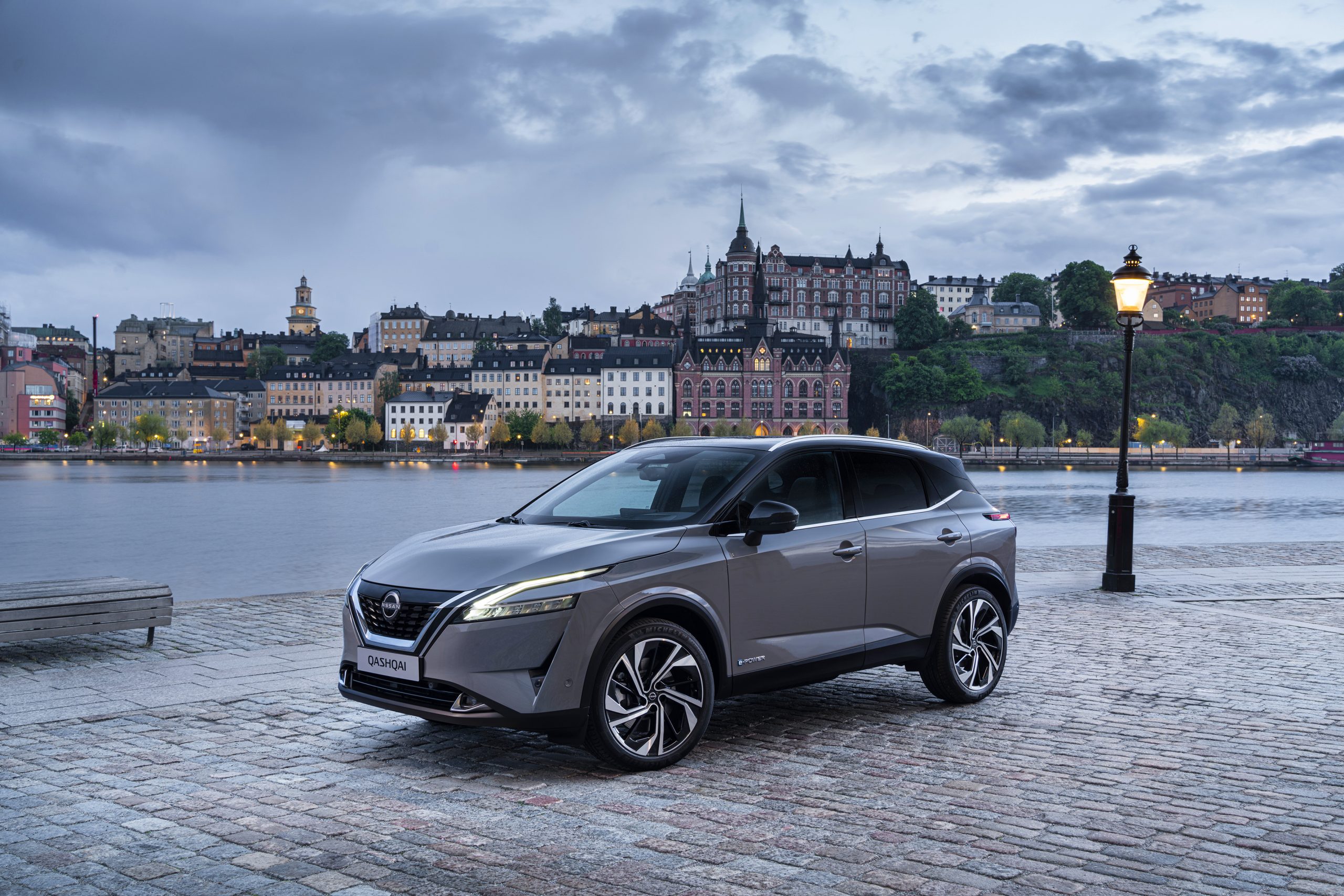 The all new version of Qashqai, built in Sunderland and launched last year, has been a huge hit with the buying public.
It also received plenty of compliments from motoring writers, and picked up double honours at The Motor Awards 2021, organised by News UK. Qashqai received the overall 'Sun Car of the Year' award as well as being named 'Small SUV/Crossover of the Year'.
With a new electrified powertrain, class-leading technologies and advanced connectivity, the latest Qashqai redefined the popular crossover segment once more.
And it saw the introduction of advanced technologies such as ProPILOT with Navi-link and Adaptive LED headlights.
A refined cabin environment, massaging front seats and segment-leading head-up display are complemented by family-friendly features such as 85-degree rear opening doors and 504 litres of boot space.
Extremely satisfying
And the good news doesn't stop there, with the introduction of Nissan's unique e-POWER technology to the range having taken place this autumn.
Commenting on the latest SMMT registration statistics, Michael Auliar, NMGB Sales Director, said: ''As we've said before, we have been delighted by our new car sales performance in 2022.
''Qashqai has now topped the monthly sales charts no fewer than four times and it was wonderful that we were above the six per cent overall market share mark in November. It's extremely satisfying to be in such a strong position as we approach the end of the calendar year and we thank all our dealers and customers for their support.''
Latest News