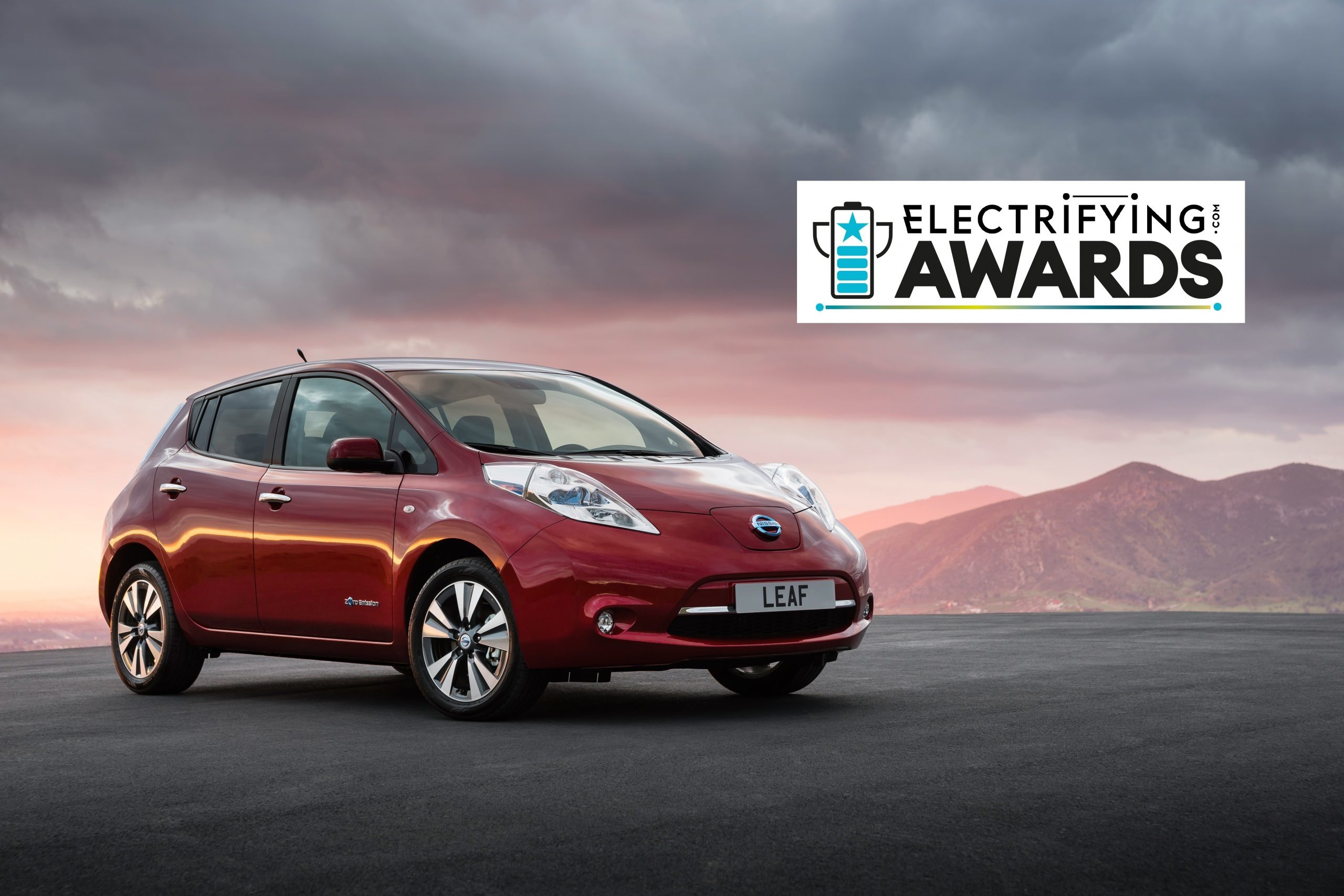 Nissan LEAF – named the UK's best used electric car – is available now at your local Nissan dealer
Nissan LEAF – named the UK's best used electric
car – is available now at JSHolmes
The Nissan LEAF has been named 'Best Used Electric Car' by one of the UK's leading electric motoring websites. Both generations of LEAF, first launched in 2010, were recognised in the awards run by Electrifying.com.
The news has been welcomed by the team here at JSHolmes where a wide selection of new and pre-owned LEAFs is available. Check out our pre-owned LEAF stock here Used Nissan Leaf Cars For Sale In Wisbech Cambridgeshire At JS Holmes
Ginny Buckley, founder & CEO at Electrifying.com said: "LEAF has been on sale for a decade and there are more of them on British roads than any other electric car. That means there is a huge choice of pre-loved cars to choose from, and they have proved to be incredibly reliable."
Tom Barnard, the associate editor, added that the Nissan LEAF was ''reliable and robust'' and ''a brilliant used buy''.
Back in 2010, LEAF was the world's first mainstream all-electric passenger vehicle. The second-generation car arrived in early 2018, and now offers two battery capacities – 40kWh and 62kWh – giving drivers a choice of range and performance specifications.
Since its European introduction in early 2011, LEAF owners have collectively prevented more than 2.5 million tonnes of CO2 from entering the atmosphere every year, while covering enough miles to drive around the Earth 400,000 times.
Alex Holmes, Sales Director here at JSHolmes said: "The Nissan LEAF provides the ideal entry-point to all-electric motoring for thousands of used car buyers.
''Thanks to its enduring reliability and affordability, it delivers a seamless transition into all-electric driving with very few people ever going back to petrol or diesel. We have now sold in excess of 300 New and pre-owned LEAF in the last 10 years, it's great the LEAF is getting the credit it deserves.
All grades of LEAF and both battery capacities are currently eligible for the revised Plug-In Car Grant of £2,500, which is offered on electric vehicles under £35,000 RRP. The OTR price makes the LEAF range one of the most accessible hatchback EVs, starting from just £25,995 OTR (including government grants).
Nissan Intelligent Choice also offers attractive financing options on a range of approved used LEAFs. On 30kWh versions, there's currently a £595 Nissan deposit contribution, two years' free servicing, a minimum 12-month warranty, and 12 months' roadside assistance when taken on a 9.9% APR Nissan Finance PCP.
Earlier this month, figures from leading warranty company Warrantywise revealed the Nissan LEAF to be the UK's most reliable used hatchback, ahead of models such as the Vauxhall Astra, Mazda 3, and Renault Megane.
To find out more about new and used examples of Nissan LEAF, and to arrange a Covid-secure test-drive, contact us here at the dealership on 01945410243 or email sales@jsholmes.com.
Latest News