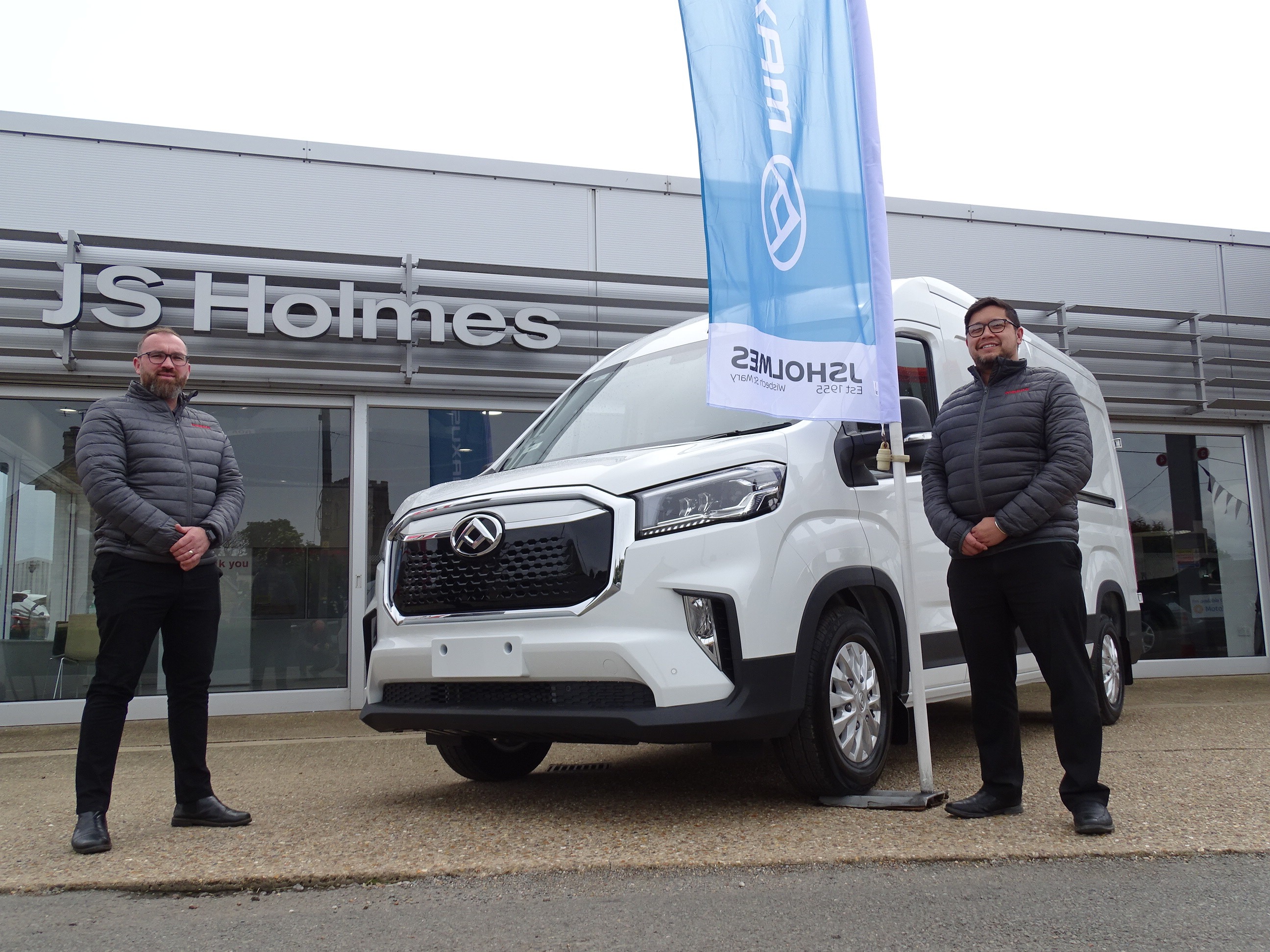 JSHOLMES MAXUS
MAXUS EXPANDS UK DEALER NETWORK WITH JS HOLMES, CAMBRIDGESHIRE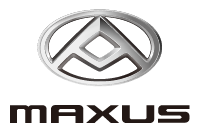 01.06.2022: MAXUS UK is growing its dealer network with the addition of a new dealership in Wisbech St Mary, Cambridgeshire.
From June 1st, JS Holmes MAXUS will offer dedicated sales, servicing, and aftersales services to MAXUS customers in East Anglia.
The addition of JS Holmes, a third-generation family business, brings the total number of MAXUS dealerships in the UK to 42.
Mark Barrett, General Manager of Harris MAXUS spoke of the expansion of its dealer network: "We are thrilled to have partnered with JS Holmes to bring a new MAXUS dealership to East Anglia. JS Holmes has been in the motor trade industry for 67 years and counting and has been selling EVs for over 10 years, as EV specialists, we know our brand is in good hands. We look forward to seeing more MAXUS vans on the road in Cambridgeshire and a successful partnership in the years ahead."
Speaking about the new partnership with MAXUS, Alex Holmes, Sales Director, said: "We are thrilled to be working with MAXUS, we have been impressed with what the brand has achieved in a short space of time. MAXUS' progressive range of products, with market-leading electric options and converted products, fit the direction we see the marketing heading in. Demand for electric LCVs is growing by the day, and we are very excited about working with MAXUS for many years to come. As a family-run business that strives to offer the best customer service, we look forward to giving a very warm welcome to MAXUS customers at our dealerships."
At JS Holmes, MAXUS customers can shop the full range of MAXUS vehicles, including the diesel-fuelled DELIVER 9 and the award-winning electric e DELIVER 9 and e DELIVER 3. As specialists in converted products, JS Holmes will also be offering a range of specialist conversion MAXUS vans, including chassis, Tippers, dropside, and Luton van variants. Bespoke designs can also be requested at the dealership. All vans will come with a warranty of 5 years or 60,000 miles and a battery warranty of 8 years or 100,000 miles.
Dan Cuthuil will head up the MAXUS sales at the dealership
For more information on MAXUS commercial vehicles or dealer locations, visit www.maxus.co.uk
For more information on the new dealership, visit www.jsholmes.com
//
About JS Holmes:
JS Holmes was founded in April 1955 when Mr. John S Holmes purchased the village garage in Wisbech St Mary. The Business is now overseen by Martin Holmes, John's youngest son, who joined the family business in 1979 and is currently the Dealer Principal, His Son Alex Holmes who is Sales Director, and Martin's Nephew Ritchie Holmes who heads up the recovery division.
JS Holmes is an Industry-approved EVA dealer. As a specialist in EV vehicles, JS Holmes has sold over 300 new and used EV cars and commercial vehicles over the last 10 years.
About MAXUS:
MAXUS is manufactured by SAIC, the largest automotive company in China, and distributed by Harris MAXUS UC across all right-hand drive markets in Europe.
All MAXUS vehicles come with a five-year commitment, providing drivers with complete peace of mind. The five-year commitment includes a five-year warranty and five-year roadside assistance as standard. Drivers are covered 24/7, 365 days a year with some dealer workshops operating a 24-hour service, helping to minimise vehicle downtime.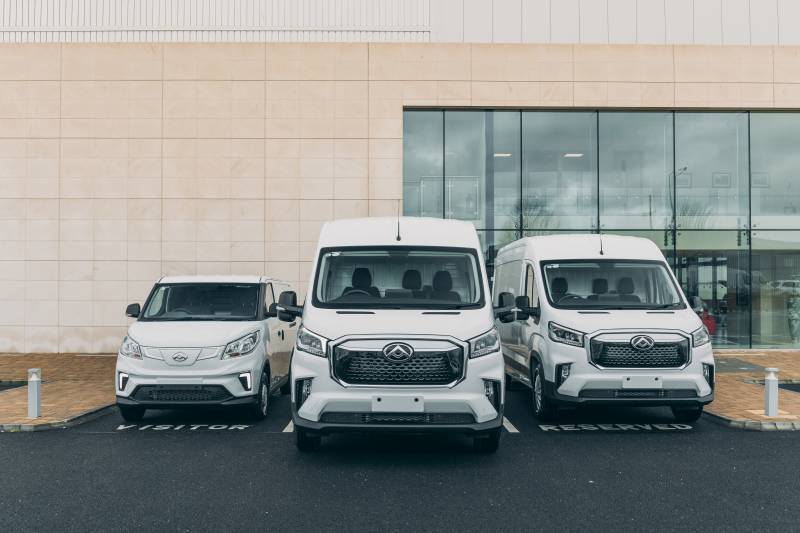 Latest News