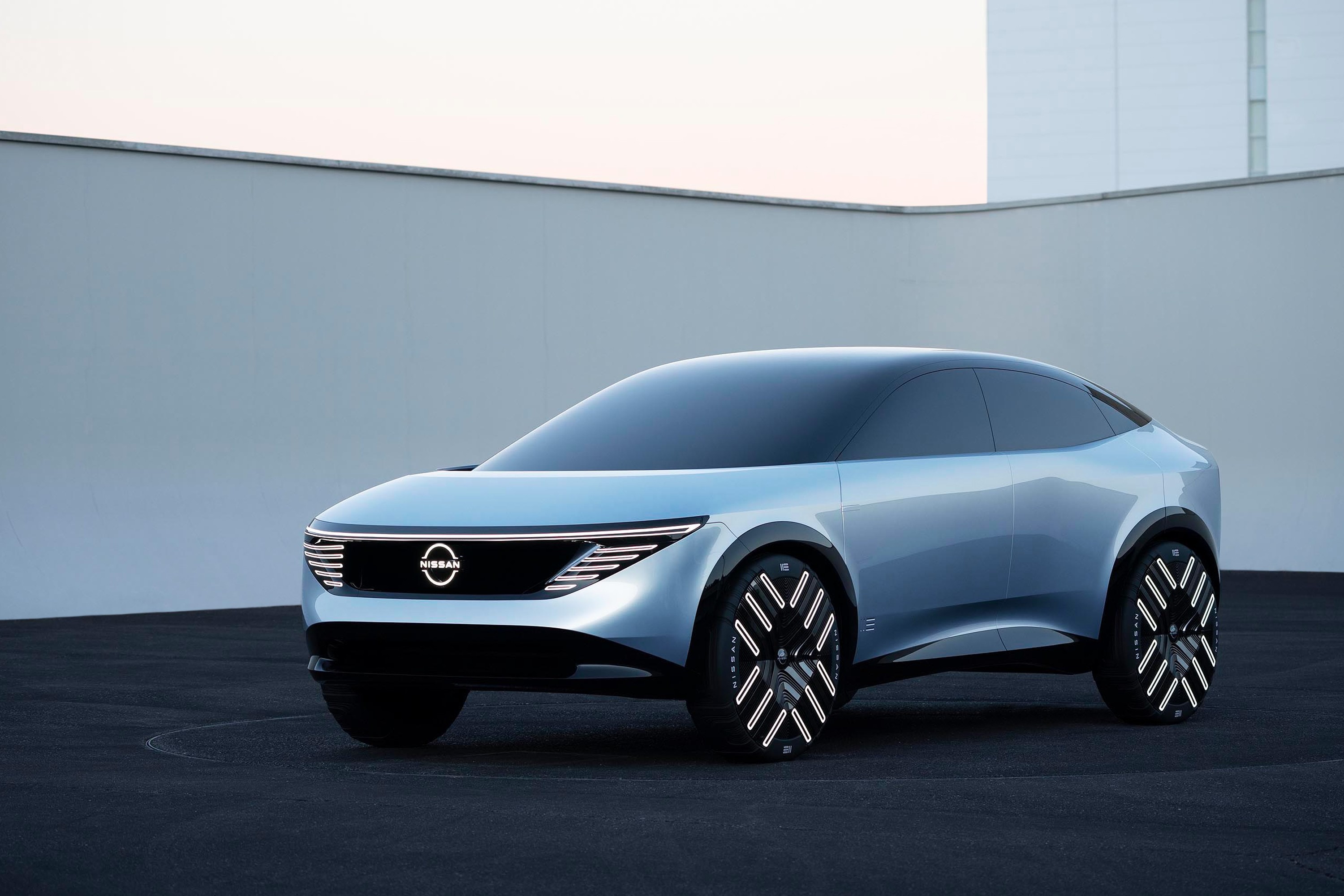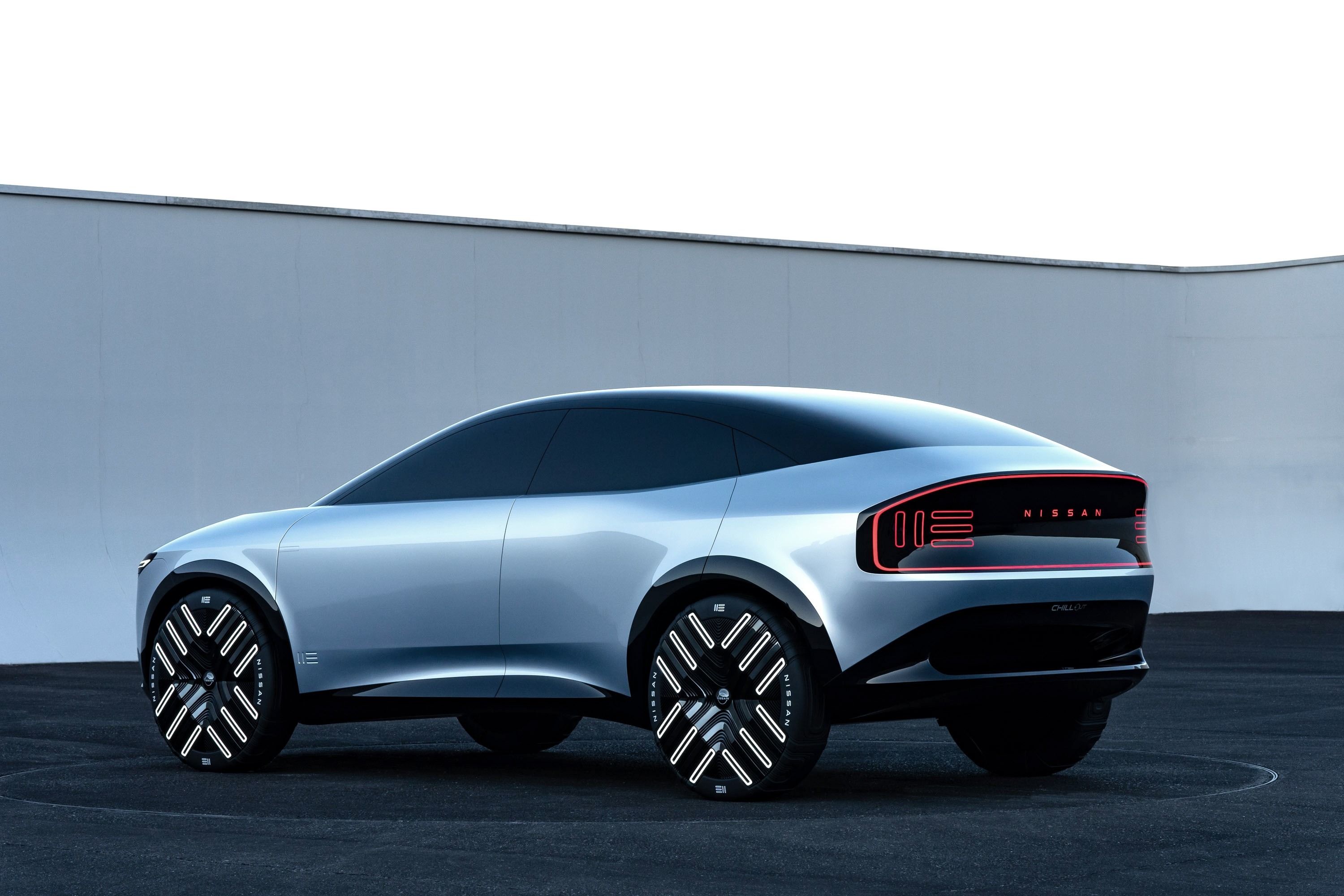 Europe to lead the charge to electrification under Nissan Ambition 2030 vision
Nissan Ambition 2030, the company's new long-term vision for empowering mobility and beyond, responds to critical environmental, societal, and customer needs. Nissan aims to become a truly sustainable company, driving towards a cleaner, safer, and more inclusive world.
The AMIEO region, with EV36Zero at its centre, will play a leading role in the delivery of Ambition 2030, which supports Nissan's goal to be carbon neutral across the life cycle of its products by the fiscal year 2050, including:
By the end of the fiscal year 2023, Nissan will offer an electrified option on all of its passenger cars in Europe, with more than 75% of sales to be electrified by the fiscal year 2026.
Unveiled today, the new generation crossover concept CHILL OUT, as announced in Sunderland this July as part of the EV36Zero project, utilises the Alliance CMF-EV platform and offers breath-taking acceleration and an unparalleled feeling of control. It has a sleek and modern design, co-existing beauty, and the best aerodynamic performance, energizing driving, advanced safety technologies, and a productive and comfortable interior space.
The company intends to

expand its

battery refurbishing facilities beyond Japan with a new location in Europe during the fiscal year 2022. Nissan's refurbishing infrastructure will support a circular economy in energy management, and the company aims to fully commercialise its vehicle-to-everything and home battery systems in the mid-2020s.
Building on the success of the Nissan LEAF, the world's first mass-market EV, Nissan will soon introduce its innovative e-POWER technology to the all-new Qashqai and X-Trail. With the imminent arrival of the 100% electric crossover Ariya, as well as the future full-electric Townstar van, a fully electrified European lineup is within sight.
"For the past decade, the Europe region has been leading the switch to electrification. Our vision for the next decade is to accelerate this further, with new products and technologies that will transform the driving experience for Nissan customers," said Guillaume Cartier, Chairperson for the Nissan AMIEO Region.
"Not only will we offer an electrified version for all of our passenger models in Europe, but our 360-degree vision for sustainable mobility will also bring 100% renewable electricity to our EV Hub in the UK and will see new battery refurbishment facilities introduced in Europe.
"Spearheading the journey to full electrification and carbon neutrality, our teams and products in Europe will also inform and support our plans for electrified vehicles in the rest of the AMIEO region and other markets globally."
With this vision, Nissan wants to deliver strategic value by empowering journeys offering confident, exciting, and more integrated experiences to customers, and through collaborations, empowering society to build a smart ecosystem with integrated mobility.
Earlier this year, Nissan launched EV36Zero, the world's first fully integrated EV manufacturing ecosystem, connecting mobility and energy management to help the company realise its carbon neutrality goals. Centered around the company's plant in Sunderland, UK, the new hub incorporates future EV production, a new gigafactory, and 100% renewable electricity, representing an initial £1bn investment.
Latest News