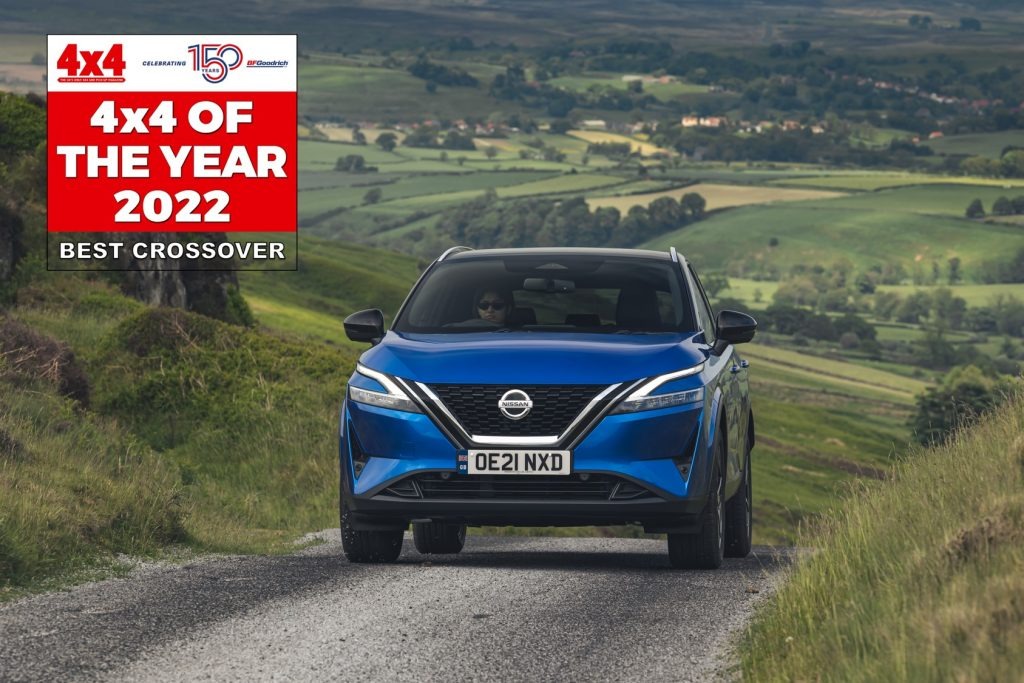 All-New Nissan Qashqai takes home a fourth UK award, picking up 'Best Crossover' at 4×4 Magazine's '4×4 of the Year 2022' Awards
The All-New Nissan Qashqai has once again been officially recognised as a class leader, receiving 'Best Crossover' at the 4×4 of the Year 2022 awards, sponsored by BFGoodrich.
Alan Kidd, Editor of 4×4 Magazine commented: "When you look at the number of Qashqais on the road, the new one has huge boots to fill. And we've got to say, Nissan has pulled it off.
"They didn't need to reinvent the wheel but they've kept everything that was good about the old one and brought it right up to date.
"It does look very cool from the outside, but where you really feel the difference is in the cabin. It's very modern, very practical, and, on higher-spec models, convincingly luxurious.
"The infotainment deserves a special mention, too. The media display is fantastic and the camera-driven parking system is one of the best we've seen at any price. This stuff matters to people who buy SUVs, probably more than the way it drives – though Nissan has nailed that too. It's going to carry on the Qashqai tradition and be another sales monster."
For the most sure-footed drive in all conditions, the new Qashqai is available with an advanced all-wheel-drive system that constantly monitors the available traction, and will distribute power to the rear wheels in a split second when it detects a loss of grip from the front wheels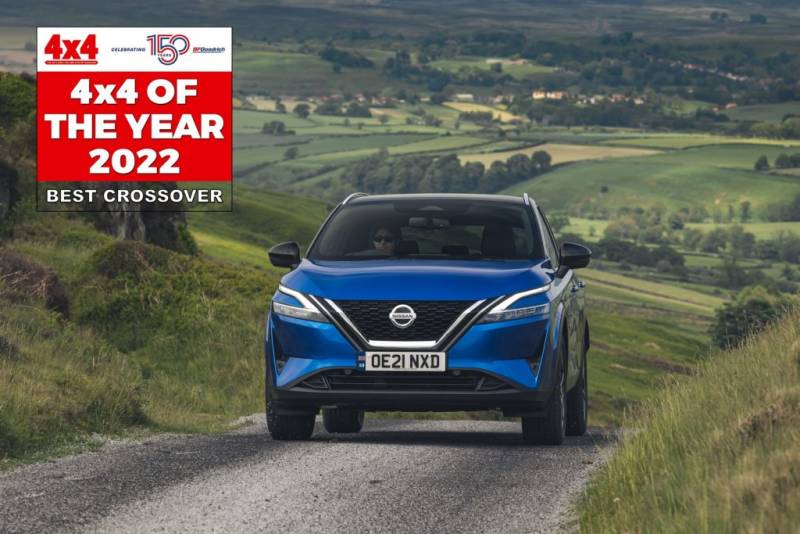 Additionally, drivers can select the optimum driving mode according to the conditions or their preferences, varying between snow, off-road, sport, eco, and standard.
AWD versions of all-new Qashqai are powered by the refined DiG-T 158 mild hybrid engine, mated to a refined Xtronic transmission, and available from N-Connecta grade to Tekna+.
Andrew Humberstone, Managing Director, Nissan Motor (GB) Ltd. added: "We are very proud of the third-generation Qashqai's continued success in these important industry awards. Not only do they reinforce Qashqai's position as the definitive crossover, but this particular recognition from 4×4 Magazine also highlights the versatility and capability of the model and its suitability to a wide range of customers."
The all-new Qashqai is not only one of the safest cars in its class, having been awarded the top five-star safety rating by Euro NCAP, but has also now been awarded a 'Best in Class' by the same organisation in the 'Small Off-Road' category.
The award was given on the overall basis of Adult Occupant, Child Occupant, Pedestrian, and Safety Assist with the weighted sum of scores in those categories determining Qashqai as the Best in Class winner
Latest News