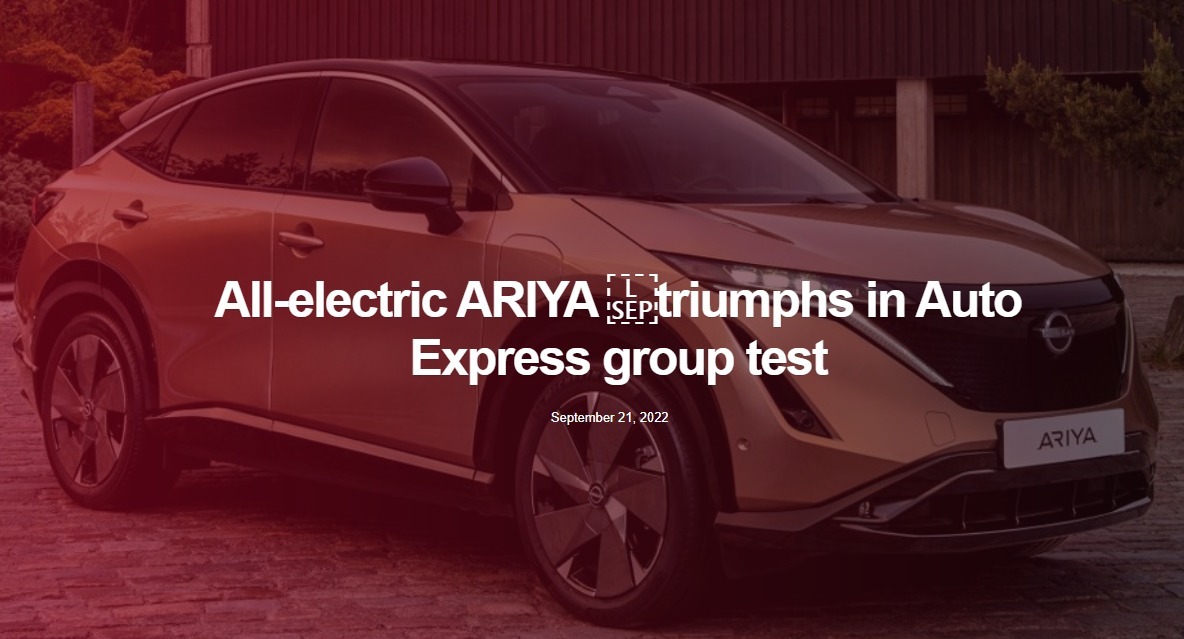 All-electric ARIYA triumphs in Auto Express group test
The all-electric crossover was awarded top honors after being put through its paces alongside the Genesis GV60 and the Volkswagen ID.5. The success is another feather in ARIYA's cap and great news for everyone connected with the launch of the car in the UK.
Writing in the magazine, associate editor Sean Carson said: ''We were so impressed on our initial and early drives of the ARIYA that we named it our Car of the Year for 2022.
Greatest strengths
''However, neither the Genesis GV60 nor the Volkswagen ID.5 had been launched in the UK when we made that call, so can either cause an upset?"
After a thorough examination and evaluation of all three vehicles, the answer was a resounding 'no'!
Described simply as 'brilliant', ARIYA won praise from the Auto Express team for a variety of reasons.
Under the heading 'design and engineering, the magazine said: ''One of the ARIYA's greatest strengths is its cabin. There's a clean, cohesive theme running throughout, with wood and leather-effect trims, plus ambient lighting inspired by traditional Japanese lanterns.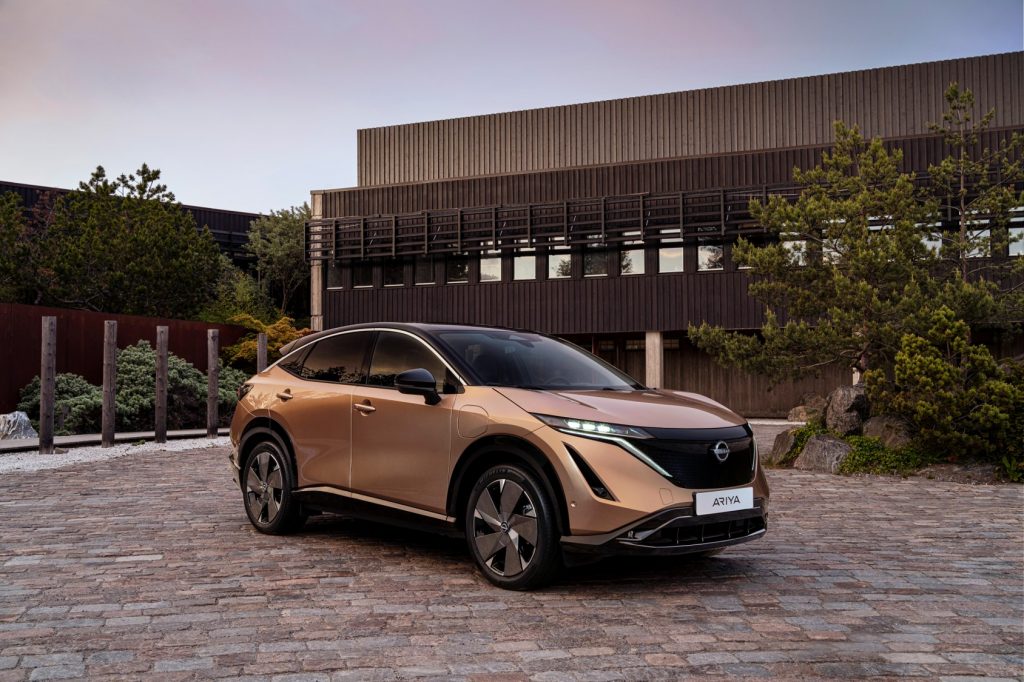 ''It's all used to great effect, adding a level of quality that the VW certainly can't match, while even the pricier Genesis is lacking in some areas.''
When it came to the driving experience, Auto Express said all three cars had their strengths, ''but as an overall package, the ARIYA provides the most capable balance between ride and handling of the three''.
And focusing again on the interior, the magazine said: ''Strip away the badges, and the ARIYA's plush cabin could easily be mistaken for a premium brand's design.''
A huge moment
The car's ''sharp looks'' and ''comfortable front seats'' also earned praise, while Auto Express observed: ''Nissan hasn't skimped on standard equipment.''
Overall, ARIYA was awarded four and a half stars out of five – and was declared the Auto Express Road Test Winner.
The magazine concluded: ''The ARIYA is a huge moment for Nissan – [it's] a vehicle that is great to drive, refined, practical and competitively priced. What surprised us most is the genuine high-quality feel inside. The ARIYA seems special, even beside premium alternatives.''
Latest News