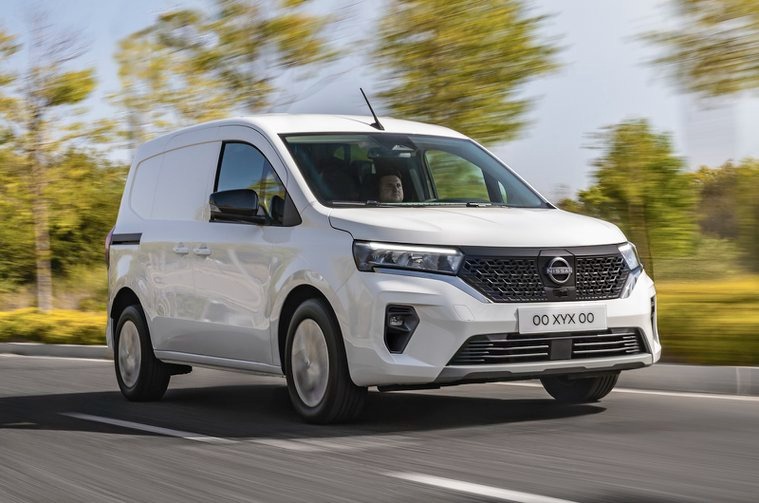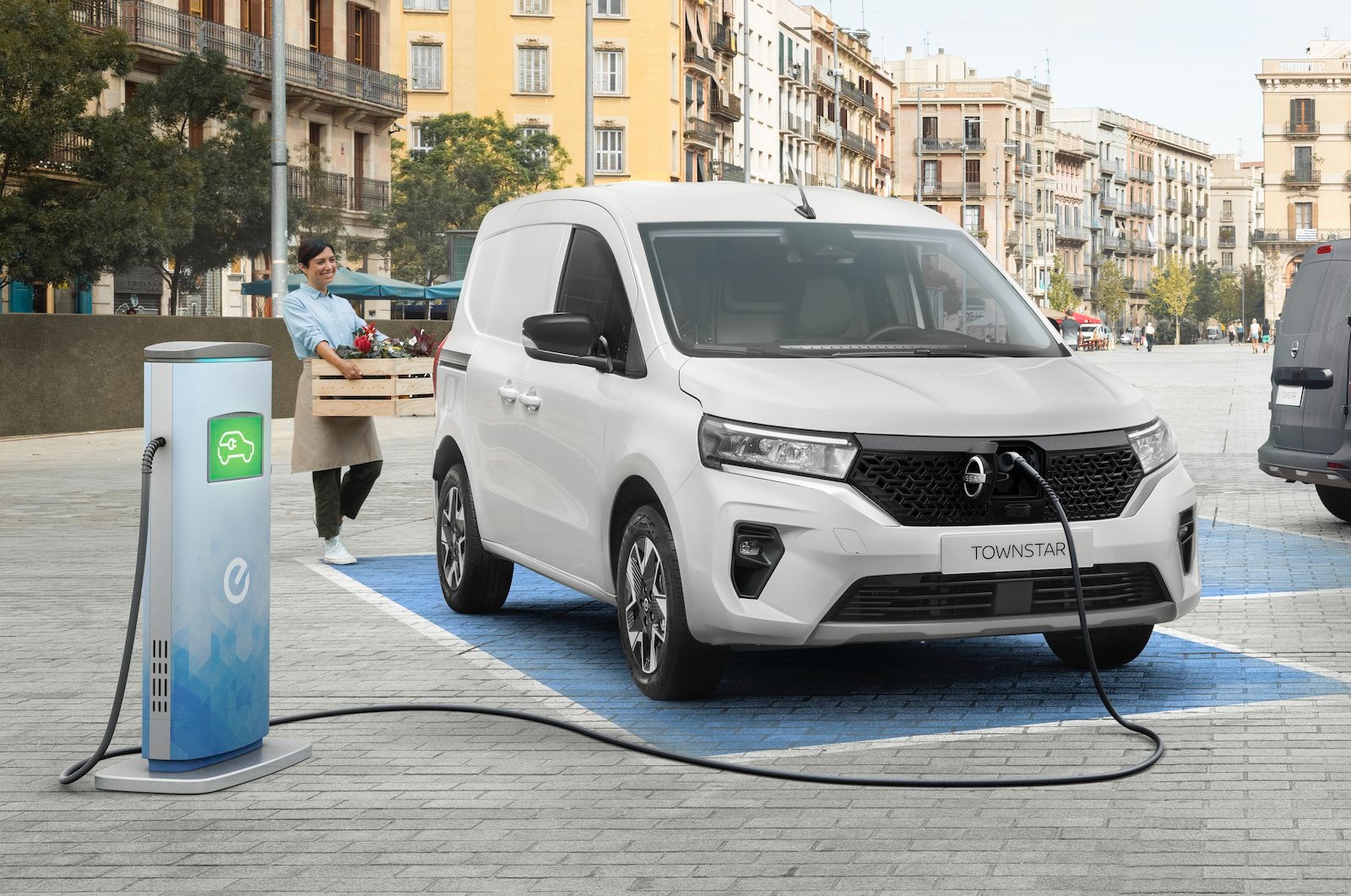 2022 Nissan Townstar small van revealed: price, specs and release date
'Twinkle twinkle little star, how I wonder what you are…' goes the children's nursery rhyme, and now there's an answer: it's a small van, in the form of the new Nissan Townstar. Offering a suite of high-tech safety features, semi-autonomous driving capabilities and the option of electric power, it aims to be one of the most advanced vans on the market. In short, it's aiming to be a star.
From the outside, the Townstar takes design inspiration from the upcoming Nissan Ariya electric car, borrowing cues such as a prominent colour-contrasting grille and blade-like LED headlights, which are fitted as standard. An MPV version will also be available, which adds SUV-like features such as rails to fit a roof storage box.
This change has shrunk the van's maximum load volume from the 4.2m3 in its predecessor – the Nissan NV200 – to 3.9m3 in the Townstar, but it's still competitive with the Vauxhall Combo Cargo and other rivals.
The Townstar's loading bay features a swivelling bulkhead and storage cubbies for office equipment, and can be accessed via the sliding side doors or the rear ones. At the back, Nissan will also give you the choice of 60/40 split barn doors or a conventional tailgate.
You'll be able to carry up to 800kg in the Townstar, which is more than the entry-level Ford Transit Connect can carry but less than that model's high payload version. Nissan has not confirmed the electric version's weight limit, although the e-NV200 electric van had a payload that was 51kg less than the equivalent diesel model.
Speaking of which, electric versions will be powered by a 120bhp motor connected to a 44kWh battery pack, which Nissan says will allow you to drive up to 177 miles between recharges. That's marginally further than the Citroën e-Berlingo van but the e-Berlingo can charge quicker – it's capable of going from 0-80% in 30 minutes if you can find a 100kWh rapid charger. Meanwhile, the Townstar will take 42 minutes to complete the same cycle on a 75kWh unit – the fastest option it can use.
If the range is insufficient for your needs, the 128bhp 1.3-litre petrol engine from the upcoming Renault Kangoo will also be offered in the Townstar. It should be gutsy enough to lug a full load around town, but the lack of a diesel option might be a problem for anyone who needs even more pulling power.
The Townstar's interior features an abundance of hard plastics, but a touch of style has been added in the form of a faux-aluminium dashboard panel. There are also physical switches for the climate controls, which we find less distracting to use on the move than using a touchscreen.
Below them is a wireless charging cubby for your phone, which should prove helpful on long shifts. You also get an 8.0in infotainment touchscreen with Apple CarPlay and Android Auto smartphone mirroring as standard, which also controls all the driver assistance features.
These features include blind-spot monitoring, lane-keeping assistance and a 360-degree camera view to see around the van. Buyers of the electric version will get access to a system capable of controlling the van's speed and positioning on the motorway, although you must be ready at all times to take over in an emergency. This type of assistance isn't yet available on any rivals.
Those safety features contributed to the MPV version being given four out of five stars by the safety experts at Euro NCAP. Although not perfect, it's still impressive given that this was under a new, stricter programme than that of 2018, under which the Citroën Berlingo MPV and the Vauxhall Combo Life were also graded at four stars.
The Townstar MPV will only be available with five seats, and – depending on whether the passenger seats are folded down – will offer between 775 and 3500 litres of storage. That's competitive with the standard version of the Berlingo, but falls short of the 'XL' variant's offering of up to 4000 litres.
Initially, the Townstar MPV will be offered with the 128bhp petrol engine. With an electric version to follow soon after
Prices for the MPV version are likely to start at £25,000,
Meanwhile, the petrol Townstar should start from around £20,000 (excluding VAT), It's rated at 145g/km of CO2.
If you opt for an electric Townstar, expect to pay £26,000 before VAT, which is £2605 more than the current e-NV200. That's because of its upgraded battery, motor and charging capabilities, on top of the technological improvements. It might prove the smarter buy in the long-term because of the potential savings on fuel and tax.
For more information on the Nissan Townstar, please contact our LCV specilsit Dan Cuthill on 01945410243
Latest News