Explore Model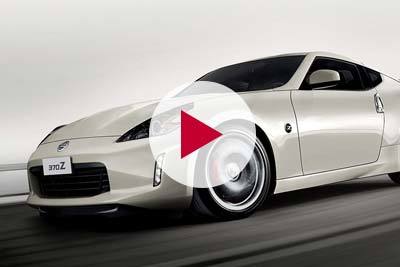 Nissan 370z Overview
Whether you crave something fast for the weekends or a raucous daily driver, the Nissan 370Z is the complete package. With decades of race heritage, the 370Z is a proud 'Z car' now powered by a remarkable 328PS 3.7-litre V6 engine. This unique sports car delivers the formula you want with rear-wheel drive, a manual transmission and race-tuned chassis with short wheelbase. Take it for a spin and you'll feel as one with the road - the 370Z is a car that wants to be driven and driven hard. Sealing the deal, a suite of features that marry raw sports car appeal with the latest in technology.
Design
This Nissan 370Z has its own legendary design. The long, low bonnet and swept rear hatch set the scene for an epic drive. The cockpit's special too - it's designed to connect you to the machine and there's a sense of real occasion on every trip.
Drive
Scintillating speed. Raw sports car handling. If you want to feel as one with the road, there's no finer machine than the 370Z. The 3.7-litre V6 engine and race-tuned chassis are mechanical masterclasses, delivering the pace and feel you crave.
Practicality
There's a 235-litre boot for a small suitcase or a couple of golf bags. Up front, there's roomy accommodation for two and plenty of cubby spaces. The 370Z works as an everyday car, but it's a strict two-seater.
Living with it
Available in 370Z, GT and Nismo specification, there's a model to suit your lifestyle. All models feature Xenon headlights and climate control. GT models get a BOSE audio system and leather and suede seats. Nismo models boast Recaro seats and signature sports styling.