Explore Model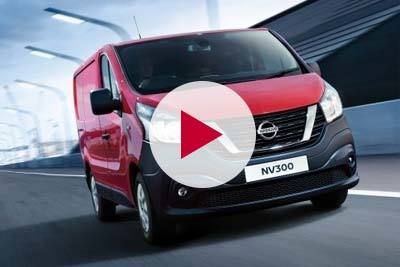 Nissan NV300 Overview
Get the job done here, there and everywhere with the Nissan NV300. This impressive van boasts a 5-year/ 100,000-mile warranty and is available as a Van, Combi, Crew Van or Platform to suit your needs. The most popular configuration is the van, and in this guise the NV300 makes light of hard work. It can take up to 8.6m³ of cargo and you've a choice of a short or long wheelbase, with a load length of up to 3.75m in the short NV300 or 4.15m in the long NV300. Euro6 compliance and a new twin-turbo diesel engine seal the deal. That's space, power and efficiency in one.
Design
Smart, spacious and stylish, the Nissan NV300 impresses inside and out. The interior's special, with abundant space and extremely comfy seats. The van has three front seats and there's additional storage beneath the passenger seats.
Drive
The NV300 is practical on city streets and easy to drive on motorways. Useful features like parking sensors, blind spot monitoring and cruise control are available as standard, and the NV300 delivers an assured drive in every configuration.
Practicality
Available as a Van, Combi, Crew Van or Platform to suit your needs, there's an NV300 for everyone. Crew Van models offer up to 4.0m³ of load space, while Van models offer up to 8.6m³ of space. Combi models transport up to 7 people.
Living with it
Start and stop technology and a new ECO mode ensure the NV300 meets the new Euro6 standard. The new twin-turbo engines offer strong performance, and you'll find all models come well-equipped with rear parking sensors on Acenta models.