Explore Model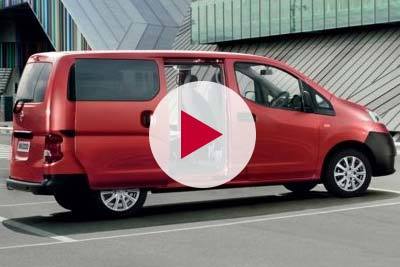 Nissan NV200 Overview
Whether you're transporting people, hauling euro pallets, or need a refrigerated van space to meet the rigorous demands of the catering industry, the NV200 Van is for you and your business. Twin, side-loading doors and double back doors make for ease of loading and unloading. As always with the NV200, the interior is car-like, unique, and stylish. Air conditioning for you and your passengers, a multi-functional steering wheel with grips, deep side storage bins, and adjustable front passenger and driver seats ensure comfort, while their design also ensures durability and easy clean-up. With no lip, it's especially easy to get heavy things into the back of the vehicle. A partition between the cargo area and the cabin ensure you are protected in the event of emergent braking.
Design
The new IVECO STRALIS NP is as stylish as it is efficient. It makes a confident first impression and evokes a real sense of class and purpose. Configure yours with a cab to suit your needs and choose from a range of tank combinations.
Drive
With best-in-class power from a 12.9-litre engine and 2,000Nm of torque, the IVECO STRALIS NP is easy to maintain on all slopes. A new, 12-speed automated transmission with electronic clutch pairs the engine to provide accessible, flexible and smooth performance.
Practicality
You can choose a CNG only, LNG only or CNG + LNG tank configuration for 800Km to 1,600Km of haulage in one sitting. This model comes as standard with a touchscreen system and you get 18 months free access to MICHELIN solutions.
Living with it
The IVECO STRALIS NP isn't just powerful and efficient - it's also remarkably easy to maintain speed in, whatever the slope. It's also remarkably agile, making it perfect for urban hauls, and the automated transmission has a rocking function for grip recovery.